In most instances, it's very wise to incorporate, because it takes the financial liability off of your personal assets. Incorporation is very important for home businesses, because if a customer sues you in court, you need to have your personal assets protected by a corporation status.
There are several forms of incorporation:
Sole proprietorship
Partnership [limited or general]
Corporation [S, C or LLC]
» Click to view a full explanation of each form of incorporation.
When you are ready to incorporate, you can painlessly » click to file your corporation status online here.
Several things you need to know if you decide to form a corporation:
Start by understanding that it usually makes the most sense to stay put and incorporate in the state where you do most of your business. If you form an out-of-state corporation (such as in Delaware or Nevada, two of the current favorites), you will end up having to qualify to do business in your home state anyway. Unfortunately, this process is similar to incorporating in your state, and costs the same. You also will have to pay any state corporate income taxes levied in your home state for income earned there. Even if another state has more modern or flexible corporation laws, these mostly favor large, publicly-held corporations, not the smaller type of privately-held corporation most small business owners form.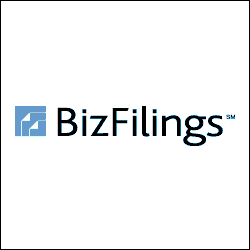 Incorporating is relatively easy as long as you and close associates and family members will own all stock and none will be sold to the public. It's so easy, in fact, that the necessary legal documents - principally your Articles of Incorporation and Corporate Bylaws - can usually be prepared in a few hours. The first step is to check with your state's corporate filing office (usually either the Secretary of State) and federal and state trademark registers to be sure the name you want to use is available.
You'll also need to complete (but not file) Corporate Bylaws. These will outline a number of important corporate housekeeping details such as when annual shareholder meetings will be held, who can vote and the manner in which shareholders will be notified if there is need for an additional "special" meeting.
Assuming your corporation has not sold stock to the public, conducting corporate business is remarkably straightforward and uncomplicated. Often it amounts to little more than recording key corporate decisions (for example, borrowing money or buying real estate) and holding an annual meeting. Even these formalities can often be done by written agreement and don't usually necessitate a face-to-face meeting.
Fortunately, it's easy and safe to incorporate your business without a lawyer and, once incorporated, to operate your corporation.
.
We recommend BizFilings.com, a company we have worked with for years now. They offer complete information to guide you through the entire process.
They cover the FAQ of incorporating, take the mystery out of filing, the costs involved, which entity might be best for you and your business, and more. They service companies within the USA and Internationally.
The main reason we recommend BizFilings.com is because they make the entire process painless and simple. Filing incorporations is 'their business'. They know what they're doing. » Click to visit BizFilings.com
» Click Here to download our Free ebook:
Why & How to Incorporate Your Small Business
.
Are You Legally Entitled to Use Your
Chosen Business Name?
Before you do anything, perform a free Trademark Search and confirm the business name you want to use is not already taken.